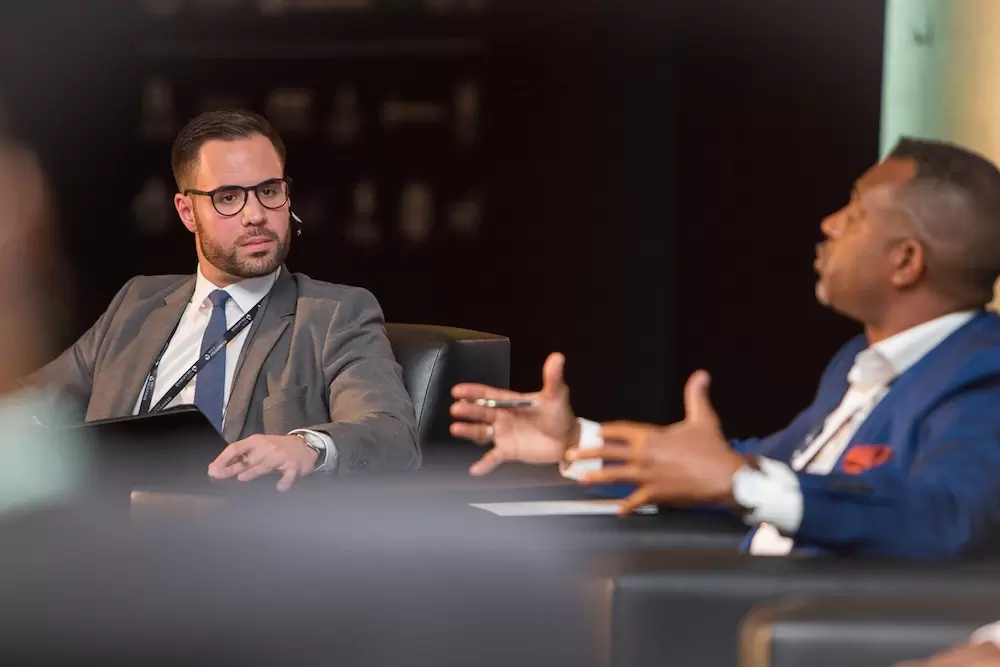 Founded in 2017 as a "privates for privates" the GABF gives a new perspective on Africa as a lucrative business location.
We are an international team with high expertise in the German and African market. Based in Berlin and Johannesburg we work as an advocacy organization that supports institutions and corporates to enhance their colaborations and expand their business in Africa.
Our highest priority to create longterm partnerships on an equal footing . With our great network in the Subsaharan African region we are an exellent partner to  deepen business relation in Africa.
Sebastian Wagner
Executive Chair at Germany Africa Business Forum e. V. (GABF)
Sebastian Wagner is the co-founder of Germany Africa Business Forum e. V. For more than 10 years, Sebastian Wagner has been deeply engaged in the economic development of the African continent, which led him from Germany to Uganda, Rwanda, Malawi, Equatorial Guinea, Botswana, Mozambique, Zimbabwe and South Africa. His professional experience spans the local African as well as the international financial markets, including employers such as ADC African Development Corporation. Sebastian Wagner has volunteered as a consultant for the Bill & Melinda Gates Foundation and the Grow Movement.
Jessica Stang
Community Manger at Germany Africa Business Forum e. V.
Jessica Stang is the Community Manager of Germany Africa Business Forum e. V. In addition to pursuing a master's degree in Urban Studies at the Technical University of Berlin, Jessica Stang has a high level of international expertise through work and life experiences in countries such as Rwanda, Namibia, and Portugal. Jessica Stang gained her qualifications and know-how in project and event management, consulting, scientific research, and agile methods during her professional engagement at the Landesstiftung Miteinander in Hessen and Nordlicht Management Consultants.